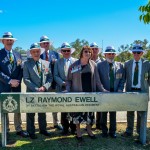 Dedication of LZ Raymond Ewell
61515 Sergeant Raymond Leslie Ewell, DCM
3rd Battalion, The Royal Australian Regiment. Active service in Malaya,Borneo and Vietnam.
Vietnam War Service record
Did you know you can print a Certificate of anyone's Vietnam War Service record? Go here: http://www.vietnamroll.gov.au/veteransearch.aspx
Enter the details and get your Certificate. It looks like this: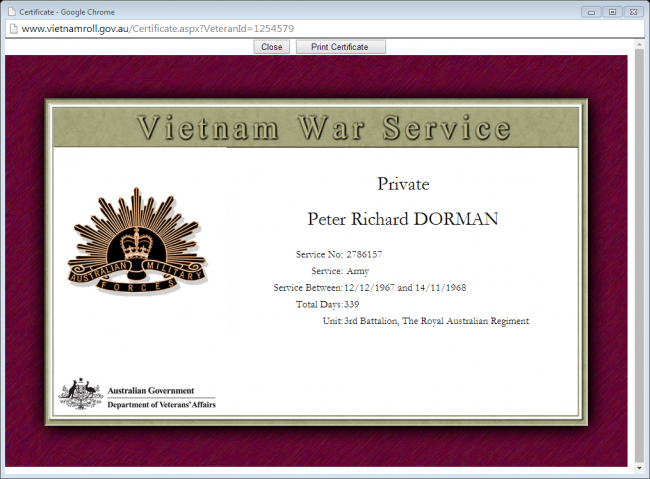 If you want to keep a copy of the certificate on your computer, select "Print" and then select "save as pdf" as your printer. Follow the instructions – you need to make sure the "print background colour and images" option is on and for page layout you need to select "landscape" (not "portrait").
3RAR News
One of our snoops picked up this scoop. Read the latest newsletter from 3RAR:
Kapyong Kronicle 2014
**************************************************************************
Contact us by email if you would like your news posted on this site.